company
news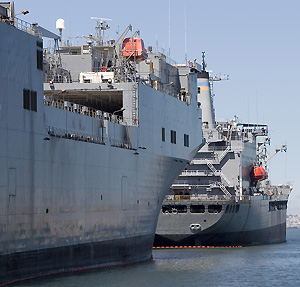 Bunkering firm restarting operations at Hong Kong - SHIP targeting preliminary bunker sales of around 10,000 mt (Bunkerworld July 2013)
South Horizon International Petroleum (SHIP), which was re-activated as a physical bunker supply business in May, will be starting operations as a bunker supplier in Hong Kong in August.
Ricky Tang said that SHIP was originally formed in Hong Kong during 1999, with its Singapore branch starting operations in 2000.
The Hong Kong firm was later sold to the O.W. Bunker Group for setting up O.W. Bunker China Ltd in May 2004, where Tang became the managing director.
Tang left O.W. Bunker China in 2006 to join Titan Petrochemical Group as its director for Hong Kong bunkering operations.
He later joined Seven Seas Oil (Hong Kong) Ltd in 2010 as general manager, but left and decided to restart SHIP in 2013.
Tang is targeting preliminary bunker sales of around 10,000 metric tonnes (mt) a month.
Operations will be supported by five owned barges, the fleet delivers fuel oil and marine gas oil (MGO) to ocean-going vessesls and local feeders. SHIP will be able to provide HSFO (3.50%S) and VLSFO (0.50%S), together with MGO (0.10%S).